We make buying your books as fun as reading them!
The Northern Beaches' book recommendation specialist is also Sydney's favourite independent bookshop for young adults and children, located close to the sands of Avalon Beach. We have a fantastic selection of crime and thrillers, popular adult fiction and new non-fiction. Our great range of cards, wrapping paper and Marvis Toothpaste is even more reason to visit.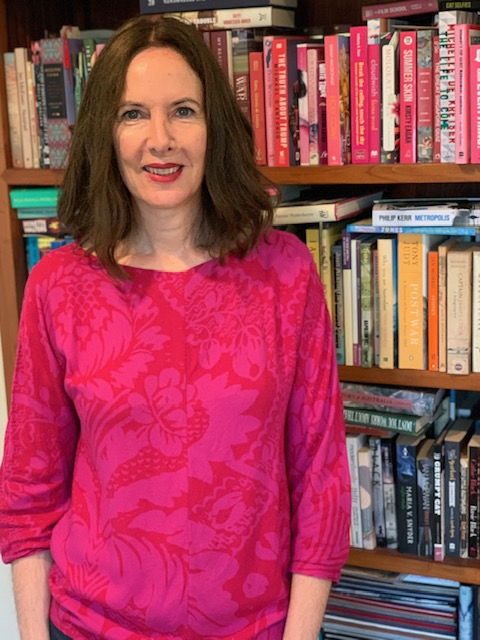 Libby Armstrong My Mum worked at the Children's Bookshop in Beecroft when I was a tween - it was my favourite place in the world. I lived to interrogate visiting authors, and when I look at my bookshelves now I'm amazed that I got to meet so many Aussie Young Adult authors of the time - including Ruth Park, Eleanor Spence, Simon French, and Lilith Norman. My first job as a teen was at HB Books & Stationery in Burwood, and I managed Moscraft Bookshop in Mosman (site of the famous bookshop proposal!) in the mid 1990s.
Full time specialist service
Readers grow up quickly, tastes change, and lots of fantastic new releases come to join the classics and favourites. With a deep knowledge of our childrens and teens range we are able to offer full time advice, which includes being able to make recommendations for reading age, and content.
We are proud to support a number of Northern Beaches schools with their selections for libraries and class sets which has helped us further refine our range.
Danica Beaudoin is a specialist children and YA bookseller (and mum to Henry and Charlie) is here on Tuesday, Wednesday, Thursday and Saturday mornings. Thanks to her two young sons, Danica knows exactly what babies and toddlers are into. And as a voracious reader of YA, Danica has got a terrific knowledge of popular titles, plus she's excellent at matching young readers to new authors and genres. Danica runs several popular book clubs at Beachside for ages 9+, 12+ and adults. All are currently full, but do email Danica if you want to know more